Click the links below to read about some of our recently completed time-lapse projects in the Manchester area.
Royton Leisure Centre time-lapse projects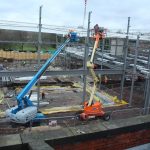 Find out more about the Royton Leisure Centre project and how our time-lapse cameras were used both outside and inside the building to film the construction process. At the end of the project we carried out additional filming.
Oldham College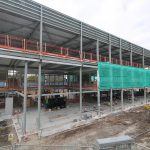 Our time-lapse camera system was used by Oldham College to film the construction of their Aspire Hair and Beauty centre.
Oldham Leisure Centre

Oldham Leisure Centre was completely rebuilt. We were asked to create a time-lapse film of the whole project.
We offer both long duration time-lapse systems and short term time-lapse services. Just get in touch and a member of our team will be happy to help find the right solution for you.
Timelapsemanchester.co.uk is part of the Regenology group.