Manchester Enterprise Academy (MEA) is one of the top 100 most improved schools in England. It recognised as a centre of excellence for pupils between the ages of 11-18.
MEA needed to create more space to accommodate the city's growing number of pupils. Willmott Dixon are creating the Durie Building, a new teaching block to accommodate 500 more pupils. This represents an increase of 40%. As well extra teaching space there will also be a full size 3G sports pitch and the changing rooms will be refurbished. All this while the existing school remains in operation!
The Durie building will provide a new theatre so students can perform in a specialist space. New art, fashion and music rooms will enhance the creative learning spaces. It will also be equipped with a brilliant new space for teaching English. Finally, the second floor will be devoted to science.
TimelapseManchester have installed two time-lapse cameras to film the construction process, and will make a film when the project is complete in September 2017. By using two time-lapse cameras the whole site can be captured from different angles, giving the site team a better view of the area. The site team use the web links provided to see near real-time images of the building work, with the added benefit of being able to access these images from any Internet enabled device.
To find out how we can help you with our time-lapse solutions, please contact us.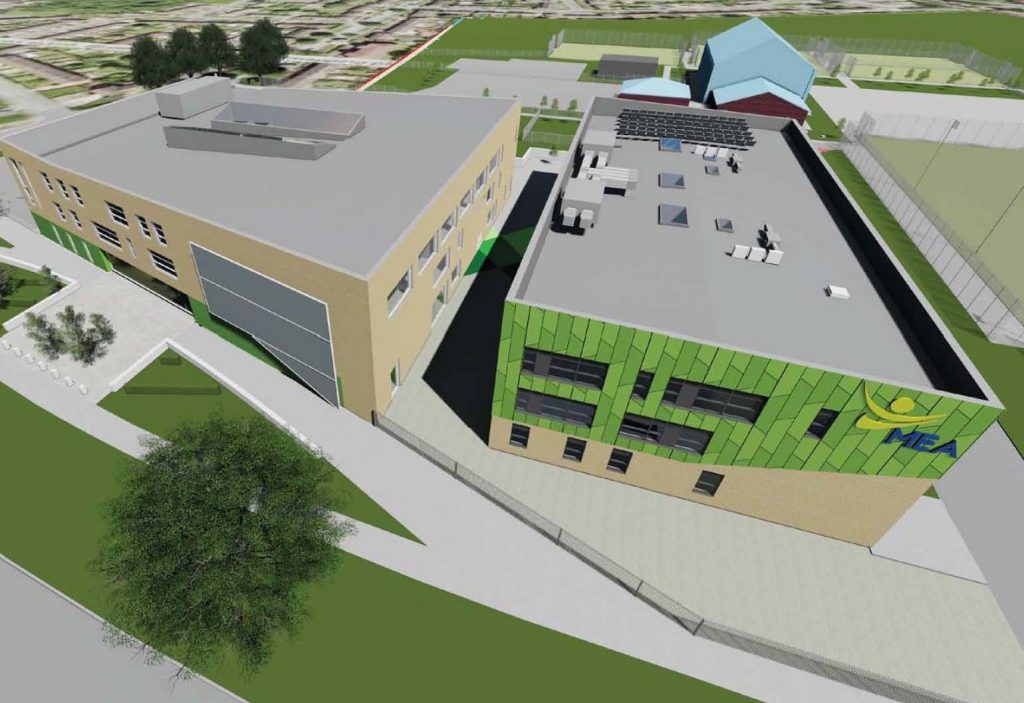 You can find out more about the Manchester Enterprise Academy here